The Gahanna Area Chamber staff is committed to providing the best customer service for our members. We wear many hats and consider ourselves first responders AND cheerleaders for the business community. We are problem solvers dedicated to fulfilling the Chamber's mission and vision.
Brad Fisher, Executive Director
Brad Fisher is the Executive Director of the Gahanna Area Chamber and is a board member of Visit Gahanna and The Creekside District Alliance. Brad joined the Chamber board in 2018 and took on the official role as Executive Director upon the retirement of Leslee Blake who served as the organization's President for 20 years.
Brad in an entrepreneur at heart – when he's not working on Chamber initiatives, you'll find him working hard to grow his business, C-Suites Executive Offices at Creekside; but more likely, you'll find him teaching people how to fish through The Go Fish Academy – a business he started to help people of all ages get outdoors and enjoy the sport of fishing!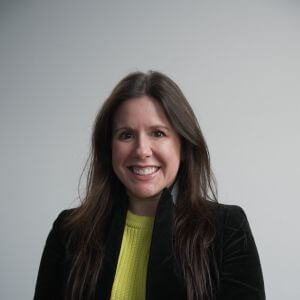 Sara Pysarchyk, Operations Manager
Sara Pysarchyk is the Operations Manager of the Gahanna Area Chamber. She is responsible for membership management, event planning, marketing, and chamber communications. Her expertise lies in implementing efficient operational processes that maximize the value and benefits provided to Chamber members. She understands the diverse needs of businesses in the community and strives to create initiatives that promote their growth and success. She is passionate about making the membership experience as seamless and rewarding as possible.
Outside of work, Sara loves to read, travel, and spend time with family and friends. She is always interested in learning new things and loves that the Chamber provides her the opportunity to continually gain knowledge about the different businesses in the Gahanna community!
A Message From Brad Fisher
The Gahanna Area Chamber is dedicated to creating a higher quality of living through the success of its area businesses.  We believe that when businesses thrive, the community thrives.
Founded in 1981, The Gahanna Area Chamber of Commerce is proud to be one of the many contributors to Gahanna's impressive growth. A 12-member Board of Directors governs the Chamber of Commerce, and the staff carries out the operational function.
The Chamber strives to focus, shape, and deliver a wide array of services.  Members are given opportunities to regularly connect with other members through various events held throughout the year.  Members can also take advantage of cost-effective programs related to health insurance, office supplies and Worker's Compensation plans.  We advocate for our businesses through our strong relationship with Gahanna City Council and city staff.
Chamber members can be found in all aspects of citizen participation and neighborhood organizations. Working together with local businesses, professional men and women and the educational system, the Chamber strives to promote the quality of life our residents and visitors have come to enjoy and expect.
We invite you to join the Gahanna Area Chamber today!